These Cornish-inspired designs combine traditional screen printing and hand-making techniques to create a fresh contemporary collection of carefully made products which sit well in both a modern and country setting. Sourcing the highest quality linen, to make beautiful and practical range of homeware and lifestyle accessories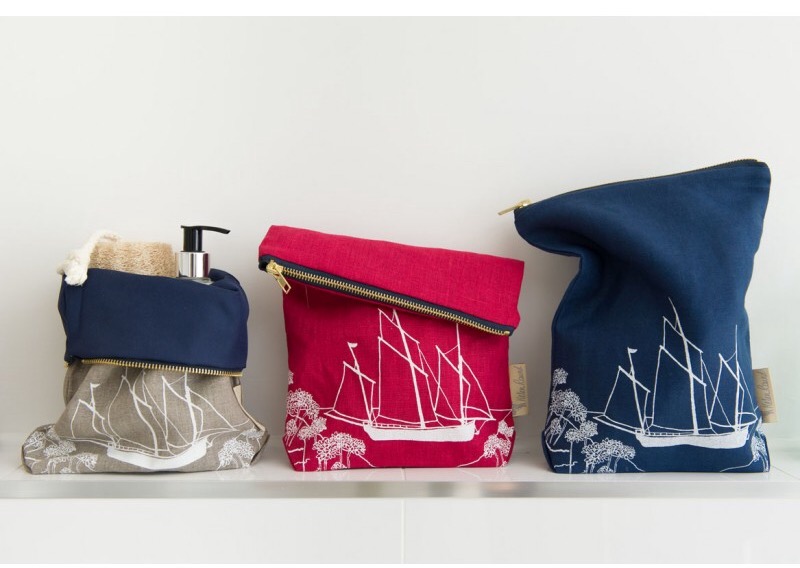 Toiletry Bags
This large linen toiletry bag, has a classic dark navy splashproof lining and a brass zipper, and is large enough to hold shampoo and conditioner bottles, deodarants and all other bathroom essentials. Made from 100% linen, this toiletry bag measures 26cm x 22cm x 6cm approximately and is washable at 30 degrees.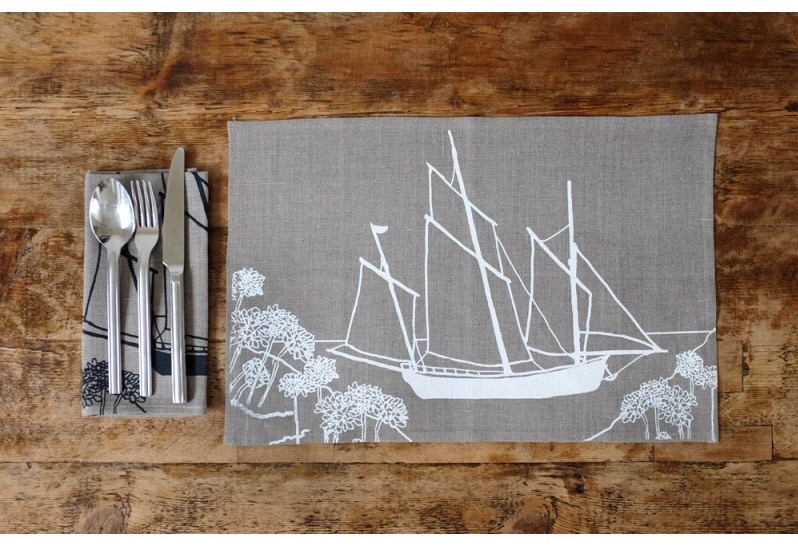 Placemats
This set of two beautiful linen placemats featuring a hand printed design from our popular Coastal Collection inspired by the Cornish coast. Made from 100% linen, Measures 46cm x 30cm, Machine washable at 30 degrees.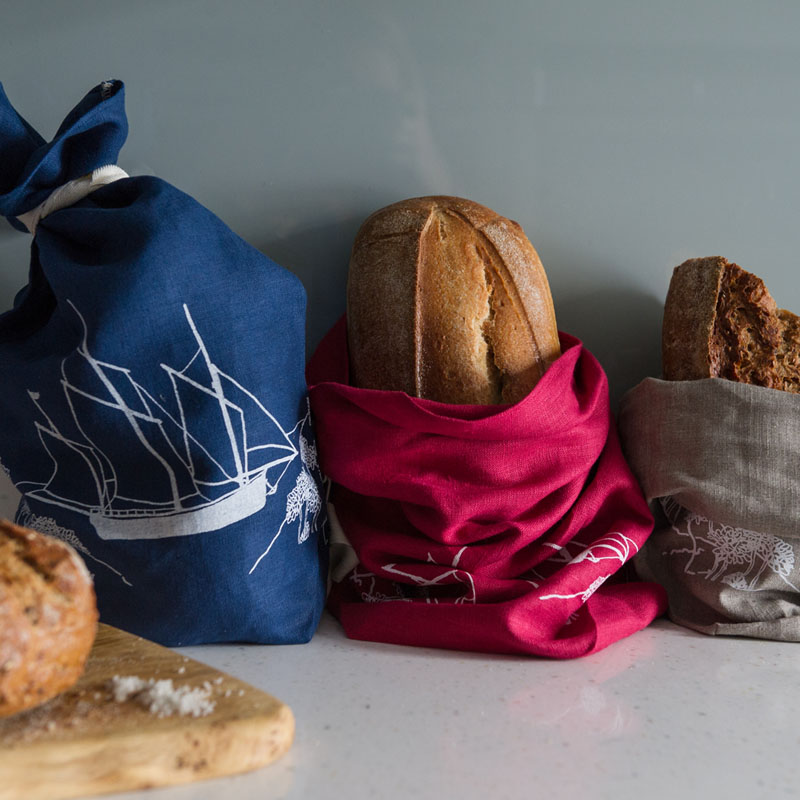 Bread Bags
Perfect for storing loaves, rolls, delicious artisan breads and patissierie this wonderful linen bread bag, helps keep bread fresh for longer and allows the bread to breathe to keep a good crust! Just right for the home baker. Made from 100% linen with a natural cotton tie. Measures 42cm x 18cm x 12cm, Machine washable at 40 degrees.
---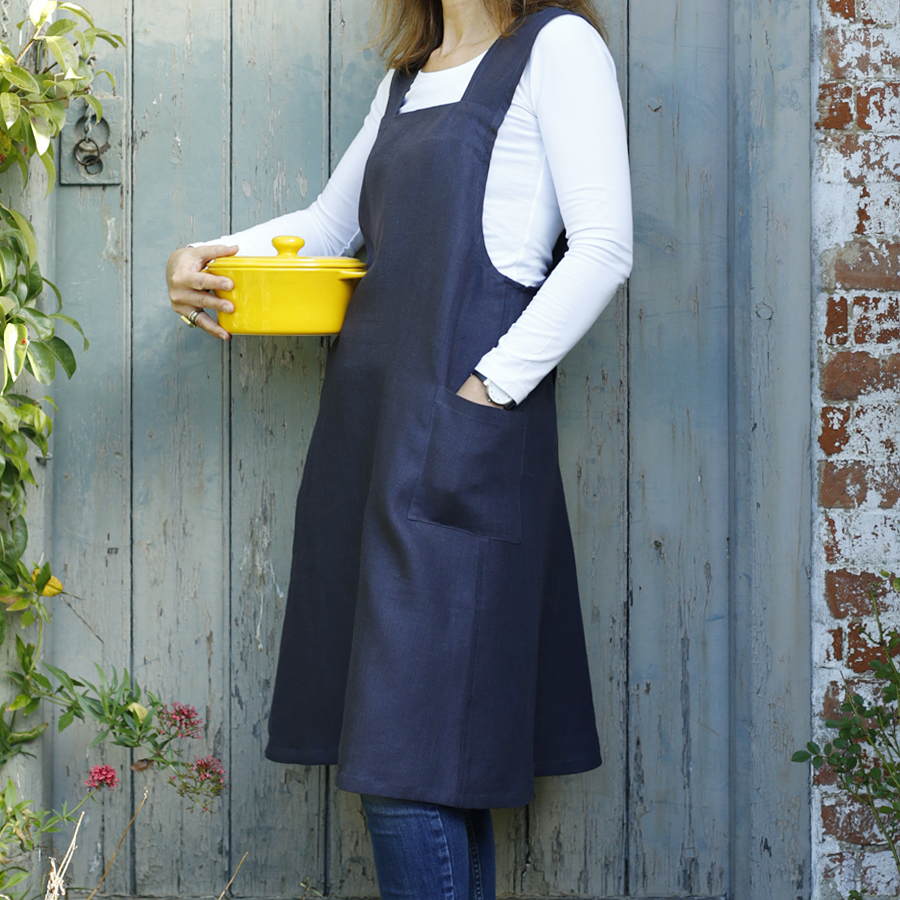 Linen Cross Back Aprons
Practically perfect in every way! These versatile aprons have a cross back to allow ease when removing and making them super comfortable with no straps or ties. The two patch pockets are great for busy hands in the garden, kitchen or even walking the dog! Available in three colours – Tulip Yellow, True Navy or French Grey
---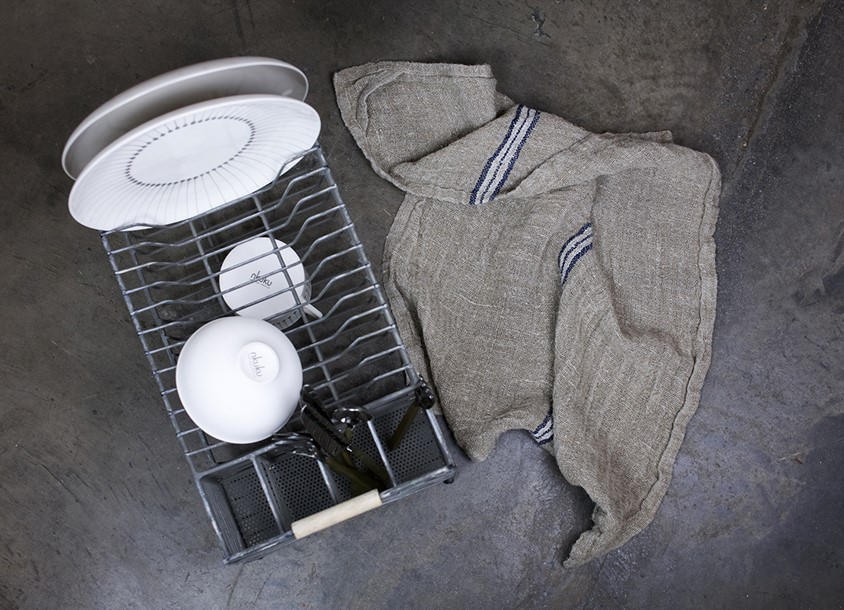 Natural & Blue Linen Tea Towels
Add some rustic charm to your kitchen with our Kalli linen tea towels. We love their classic and timeless design and how they add style to a practical every day item.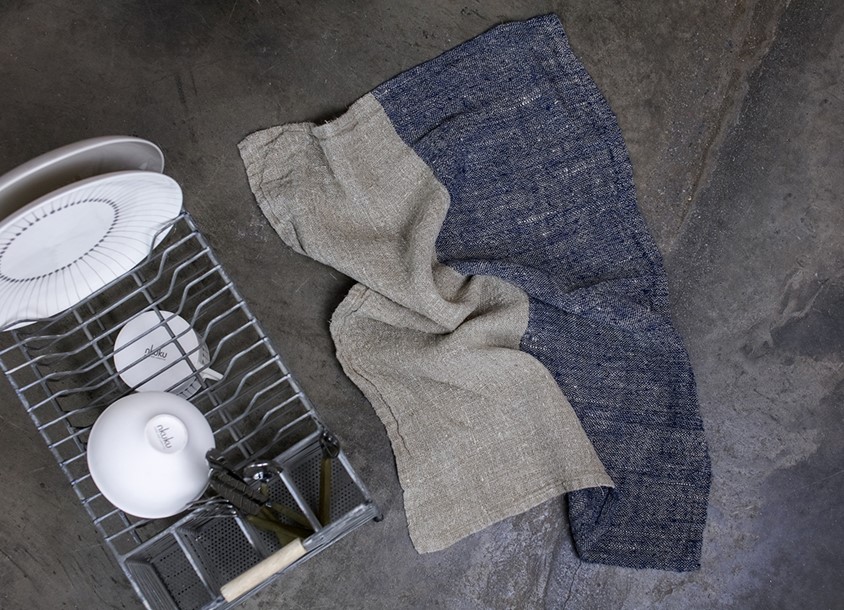 No Results Found
The page you requested could not be found. Try refining your search, or use the navigation above to locate the post.