Its official, the sun's out and it's time to shake off that winter hibernation and venture outside. There's something special about al fresco eating, much beloved of folks in warmer climes than ours, but now is the perfect time of year to get yourself outside and enjoy the sun on your face whilst eating a delicious lunch or dinner. All of nature's sights and sounds are organic and free and you can embellish those with some music, great food and the outdoor table.
Here at Bayliss & Booth, we've really thought ahead and have got some perfect table settings here instore to get your spring and summer eating off to a stylish start. We absolutely love hand blocked printed linens and partnered with our coastal ticking tablecloths you've got a great base to begin with. Add a runner and napkins to a stripy tablecloth and with prices beginning from £21 for two placemats, your table dressing won't break the bank.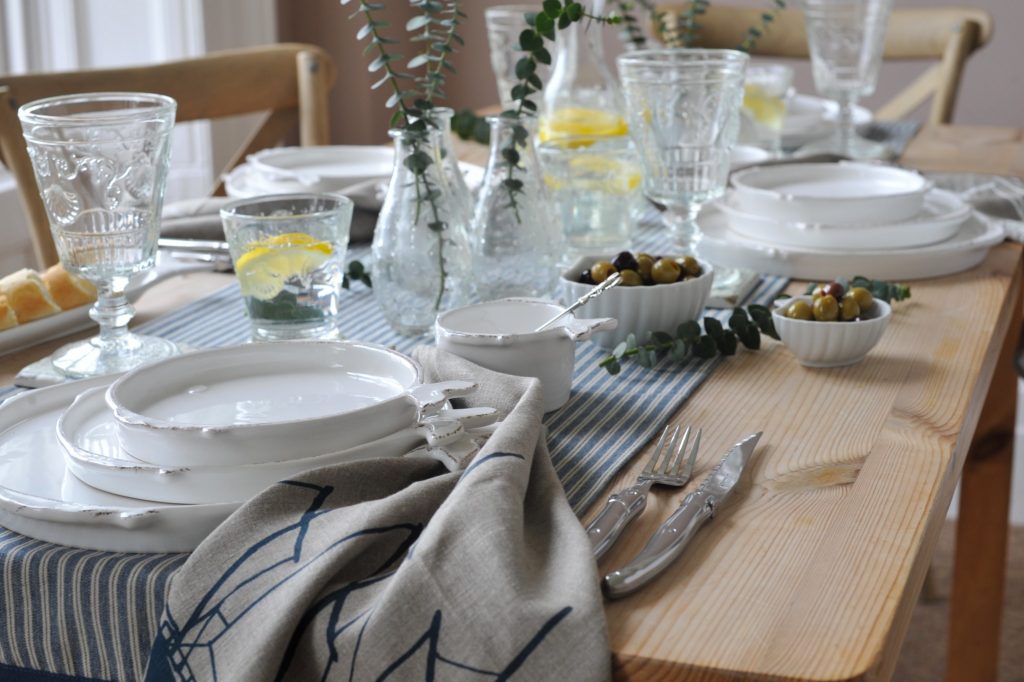 Made just outside Tuscany and in shades of white and turquoise, our 'fish' dish range is a great backdrop for zingy salads, dips and spring vegetables and fish. Both dishwasher and microwave safe, they'll add a touch of Italian style and seaside fun alongside beautiful shell patterned glassware. Plates are priced from £15.95 and glasses start at £6.50 for a tumbler (and did you know it's quite the thing now to drink your wine from one!).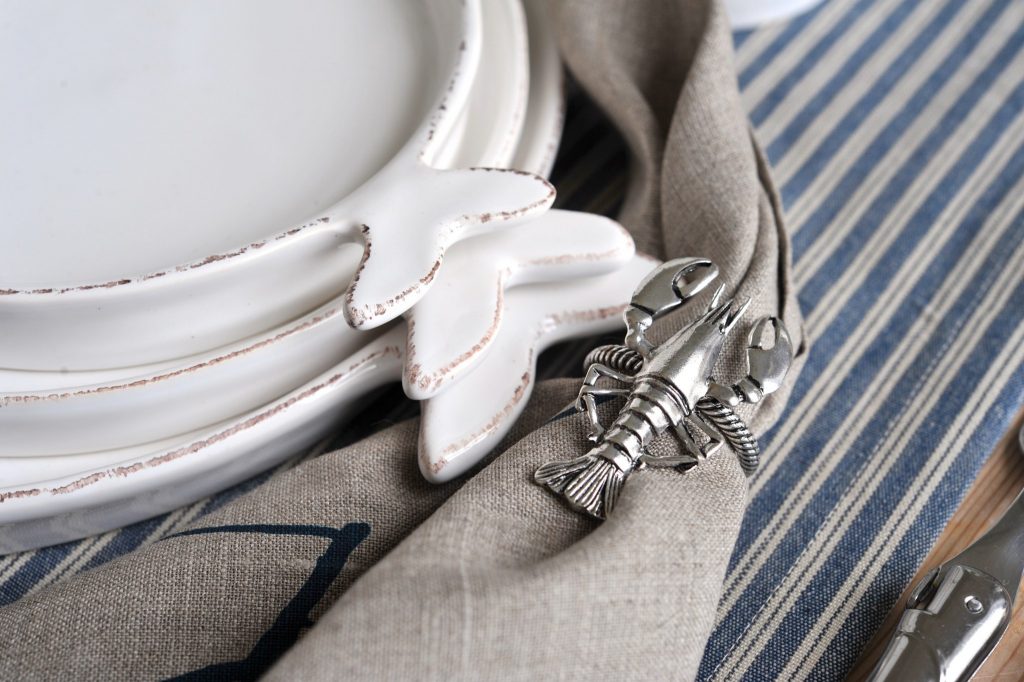 Cutlery is always something that can really set a table apart and we have some of the best on offer at Bayliss & Booth. There are many pretenders to the Laguiole name but true Laguiole cutlery is made in France and we have this in store. Handcrafted by skilled workers, the production in France is shared between the town of Thiers and the village of Laguiole and this has been the case for more than 150 years. The silver cutlery featured here goes really beautifully with our lobster range of accessories which start from as little as £3.95. A little quirk goes a long way and our napkin rings, small forks and swizzle sticks will add some fun to the table.
Pop in store to discover so many new season arrivals large and small…
No Results Found
The page you requested could not be found. Try refining your search, or use the navigation above to locate the post.