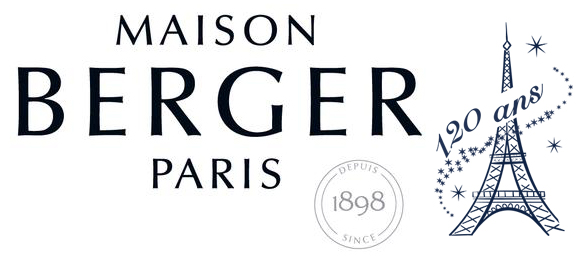 Our dedicated MAISON BERGER page is currently being updated to bring you the latest ranges in stock at Bayliss & Booth.
In the meantime, please just telephone our usual shop number, email, or message us on social media to buy or enquire about any Maison Berger items.
We have successfully hosted virtual shopping with the help of modern technology, and we are operating Island wide, free of charge, doorstep deliveries – all at a safe distance of course!
MAISON BERGER at Bayliss & Booth
Exclusive to Bayliss & Booth on the Isle of Wight, the range of fine fragrances that Maison Berger produce will enhance and add a stylish note to any home. The exquisite glass air purifying lamps and bouquet reed diffusers are specially designed to deliver scents which take inspiration from nature or distant places; a collection of more than 50 home fragrances which will inspire a feeling of wellbeing in the home.
About…
MAISON BERGER PARIS
120 YEARS OF CREATION
It all began with a good intention: that of Maurice Berger, pharmacy dispenser, who at the end of the 19th century wanted to purify the air in hospital rooms.
An innovative process was born, a system of diffusion via catalysis, which did not disguise odours, but actually destroyed them. Lampe Berger was a unique French creation with a patented technique thanks to its catalytic burner, which still today offers unrivalled perfuming quality.
Then came the meeting with the world of art, the attention of celebrities, who widely acclaimed this innovative object, and its interpretation by well-known designers.
Propelled by the creativity of the 20th century, the vision of a generation, of Coco, Picasso or Cocteau, Lampe Berger was promoted from object to icon, from the role of purifying the atmosphere to that of creating a mood. It was no longer just an efficient glass bottle, but an elegant exercise in style; it was no longer a matter of just purifying the air, but of diffusing delicate fragrances.
Lampe Berger anticipated a requirement, accompanied an era, foresaw a trend. From an accessory, it became an essential object. It became more than a lamp: no longer just a bottle, it also became a candle, a twig, a bouquet. It is more than an object; it is a Maison, and all of the objects that inhabit it, all the fragrances that dwell within it.
It is Maison Berger Paris.