A truly comprehensive range of prints and weaves in a fabulous array of colours and textures. Discover beautifully designed fabrics for every room.
 Linwood is a family business based in the South of England.
In creating both classic and contemporary design, their aim is to combine beauty, quality and practicality to offer fabric and wallpapers that inspire and delight.
Drawing their inspiration from textile archives, museums and the natural world, Linwood's creative team design beautiful, thoughtful and carefully crafted collections of prints, weaves and wallpapers.
Here is just a small list of the books we feature in-store:
Omega 1&2
Omega Prints
Pronto
Fable
Fable Wallpapers
Memento
Available exclusively from Bayliss & Booth.
                                    Fable                                                                      Tango                                                                    Omega                                                                    Sigma
SIGMA – A beautiful, practical velvet in 40 colours. With stain resistant finish.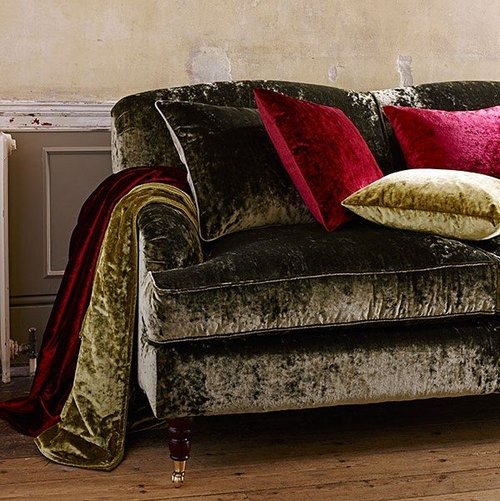 FABLE – A collection of exciting new designs that draws its inspiration from the cultural tradition of storytelling around the globe. Fantastical worlds are brought together in a beautiful selection of prints, weaves and wallpapers.