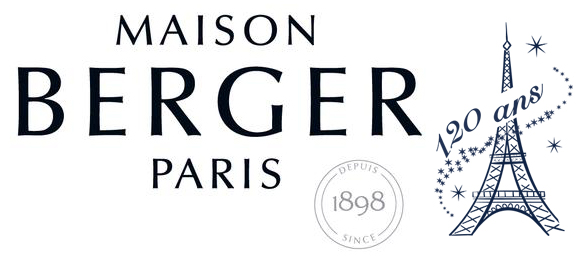 Exclusive to Bayliss & Booth on the Isle of Wight, the range of fine fragrances that Maison Berger produce will enhance and add a stylish note to any home. The exquisite glass air purifying lamps and bouquet reed diffusers are specially designed to deliver scents which take inspiration from nature or distant places; a collection of more than 50 home fragrances which will inspire a feeling of wellbeing in the home.
We only feature a selection of products on our website so please visit us in store to discover this unique range and find a fragrance you will love!
NEW seasonal fragrances
Each season, the French master perfumers at Maison Berger Paris create several new fragrances which reflect the changing seasons and enhance your interior.
Here we shine a spotlight on the collections which have captured our hearts and inspired us this season.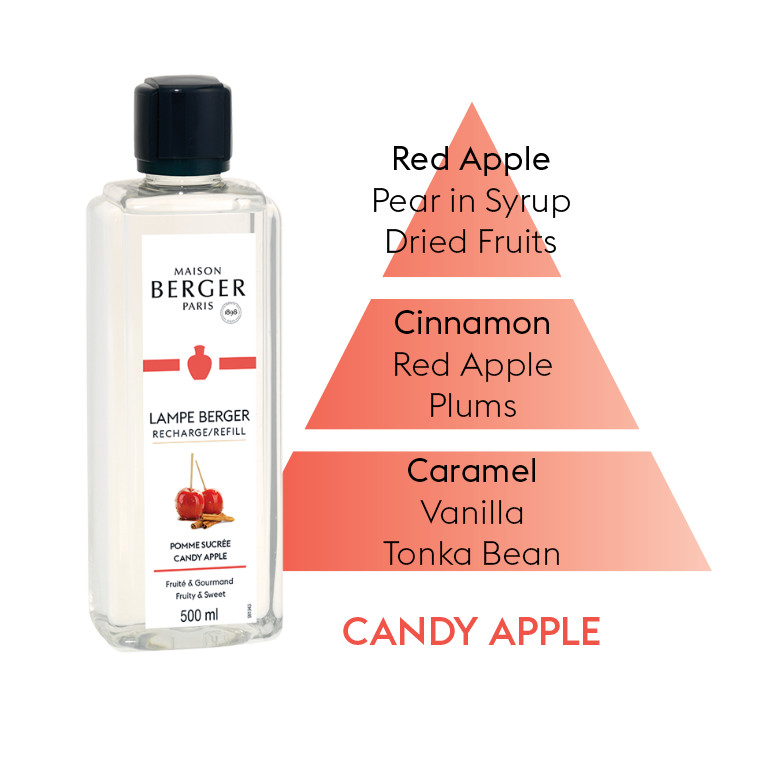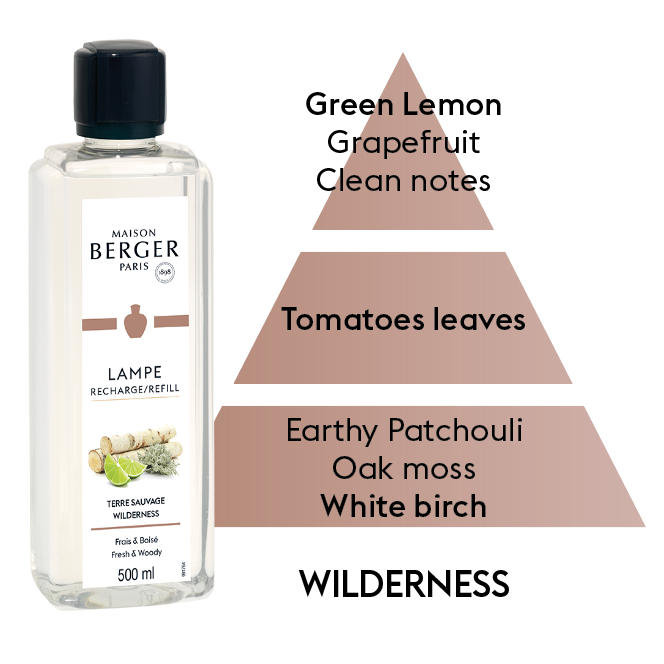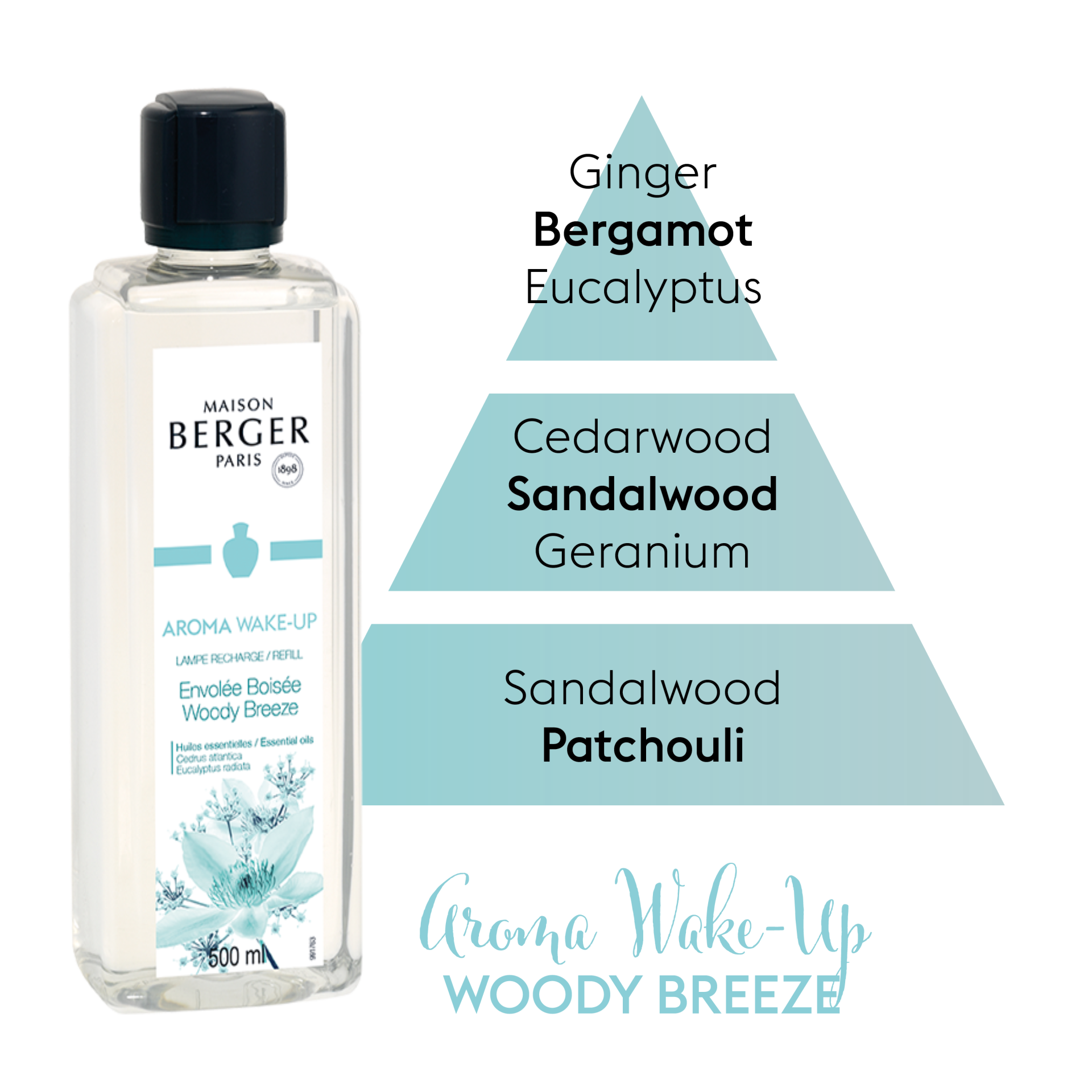 Candy Apple
Rediscover the forgotten scents of your childhood with this joyously nostalgic perfume with its hints of  deliciously fragrant apple, cinnamon and caramel!
HEAD NOTES: Apple, Pear
HEART NOTES: Cinnamon, Prune, Red Apple
BASE NOTES: Caramel, Vanilla, Tonka Bean
Wilderness
Masculine & woody with grapefruit and citrusy top notes and patchouli, white birch wood and oak moss expressing an adventurous character.
HEAD NOTES: Green Lemon, Grapefruit, Apple
HEART NOTES: Lotus Flower, Lemon Tree Leaves
BASE NOTES: Patchouli, Coconut
AROMA Wake Up - Woody Breeze
A woody, spicy, fresh sandalwood fragrance, the perfect boost when you wake up! The aromachological virtues of essential oils complete the fragrance.
HEAD NOTES: Ginger, Bergamot, Eucalyptus
HEART NOTES: Cedarwood, Sandalwood, Geranium
BASE NOTES: Sandalwood, Patchouli
Love this new lamp...
We love the delicate softness of this new elegent Facette Nude Lampe Berger which comes complete with one of favourite fragrances – Cotton Caress. The facetted design is classic and timeless and its minimalist colour is in contrast with the sparkling cap.
The perfect gift...
Whatever the occasion, the Maison Berger Essential Gift Sets make the perfect present. With a choice of three contemporary lamp designs, these home fragrance 'starter sets' make birthday's, anniversaries, weddings or house-warming's special.
Stimulate your senses…
These unique olfactory fragrances with essential oils, use their positive benefits on our emotions and well-being. Whether you need an energetic pep-up, a calming space or a good night's rest, these fragrances revitalise the senses and boost your mood.
MAISON BERGER PARIS
120 YEARS OF CREATION
Maison Berger Paris possesses French know-how and manners. It began with an original Lamp, and now boasts 120 years of creation. It symbolises refined elegance, French excellence and that envied French Touch. Maison Berger Paris is a family memory, a successful heritage. It is the sum of all of its experiences, the singularity of each of its members. It represents unique creativity, expert technology and a lifestyle.
It is a Maison with a capital M.
Read more...
THE MAISON BERGER PARIS BRAND UNIVERSE
It all began with a good intention: that of Maurice Berger, pharmacy dispenser, who at the end of the 19th century wanted to purify the air in hospital rooms.
An innovative process was born, a system of diffusion via catalysis, which did not disguise odours, but actually destroyed them. Lampe Berger was a unique French creation with a patented technique thanks to its catalytic burner, which still today offers unrivalled perfuming quality.
IT IS EVERYTHING IT PROMISES TO BE
Maison Berger Paris makes the promise of an olfactory emotion, a unique experience, an enjoyment of the senses. It offers the inspiration of its master perfumers and a signature that is always unique.
It puts technology at the service of efficiency; it insists upon harmlessness and transparency. Processes and procedures are part and parcel of its identity; its quality is always controlled.
Maison Berger Paris puts the emphasis on an object of style, an object of creation, a sign of the times. Its identity is made up of designers, materials, a line that is always perfect, fragrances from distant places, delicate bottles and meticulous attention to create an essential item for your interior decoration.