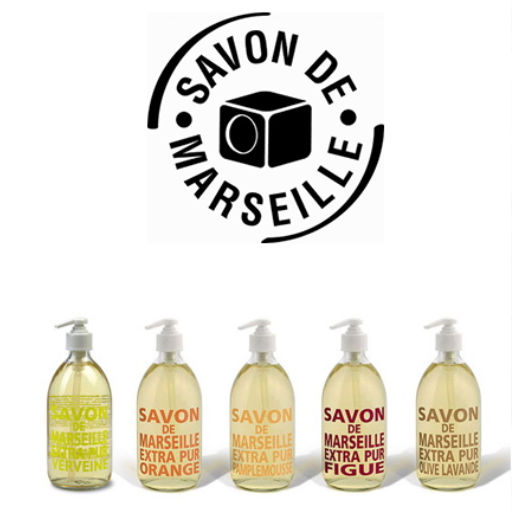 SAVON DE MARSEILLE LIQUID SOAP
Made in a traditional way with natural ingredients and in a range of beautiful natural fragrances and styles to suit your home. These soaps gently cleanse and moisturise making it the perfect soap for frequent hand washing. 
All of Savon de Marseille suppliers are small savonneries that pride themselves in using natural local ingredients and traditional artisan expertise. These savonneries are amazing places full of community spirit where local expertise is harnessed, traditional methods prized and with absolute regard for the local environment.
All our ranges are natural soap: no detergents, no artificial fragrances, no SLSs, no Parabens, no phenoxyethanols. Made in Provence – the home of Marseille soap.